A Dynamic Power Trio performing on Multiple Instruments and Vocals, Covering a very wide variety of music and songs from old German Polkas and sing alongs, to current Country. Accordion (with Midi), Trumpet, Guitar, Violin, Drums and plenty of vocal harmonies can be heard from the group, with a strong groove and passion for what they do!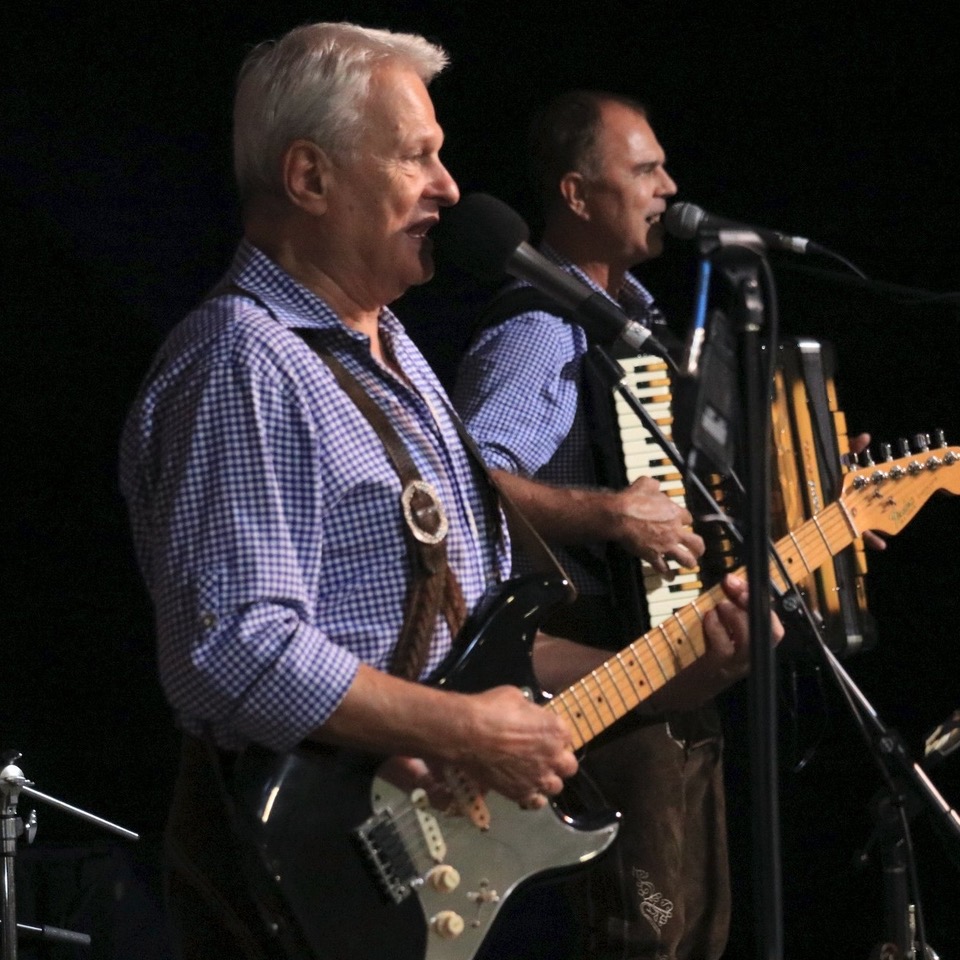 The Europa Band has performed and actively released multiple CD's over 20 years together.
International Hits mit Europa!
Deutsche Schlager! mit Europa
Europa Live! in Helen, GA
The Europa Band was founded in February 1994, by Hans (John) Kolbrich & Milan Dvorecky in Orlando Florida. The Band has evolved into a nationally acclaimed group with a strong following of fans ages 5-95 from Montana to Miami and California to New York! Their largest performance venue is at the City of Orange, California's International Street Fair that has average attendance of 700,000 people over the 3 day Labor Day Weekend. They have performed to a wonderful and dedicated fan base there for 17 years in a row!
Performances
The Europa Band has a very active performing schedule of over 60 performances a year including a 35 date Oktoberfest tour, plus many Festivals, Hofbrau Beer Gardens, and Club Events from Orange County, CA to Miami, FL., Hershey PA to Mt. Angle OR. Europa specializes in German music for Oktoberfests & German Mardi Gras (Fasching/Karneval), Czech-Slovak Festivals, and general European Ethnic Club and International Night Events.
"Polka Lives" is their Motto, and those that love polkas, young or old, will love the sound of the Accordion, Violin and The Europa Band's eclectic collection of over 350 songs. As one of their fan's was recently quoted saying "You never know what kind of song or style is coming next with this group!"
Multiple CD's
The band also performs in a concert "Show Case" settings for up to two hours of non-stop entertainment with band member Milan dressed as a roving Slovak Gypsy, and band member Johann dressed as a traditional Italian Pisano Accordionist, wandering through different European countries, performing some of the most loved folksongs.
The Group has released a total of 4 CD's to show their diversity and wide range of musical styles, "Oktoberfest mit Europa" in 2006, "International Hits mit Europa", and "Deutsche Schlager mit Europa", both in 2008, and a "Live at Helen, GA Oktoberfest" CD, recorded during a 7 straight day performance schedule in October of 2009, and released in August, 2010.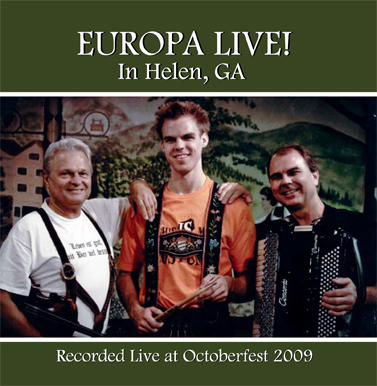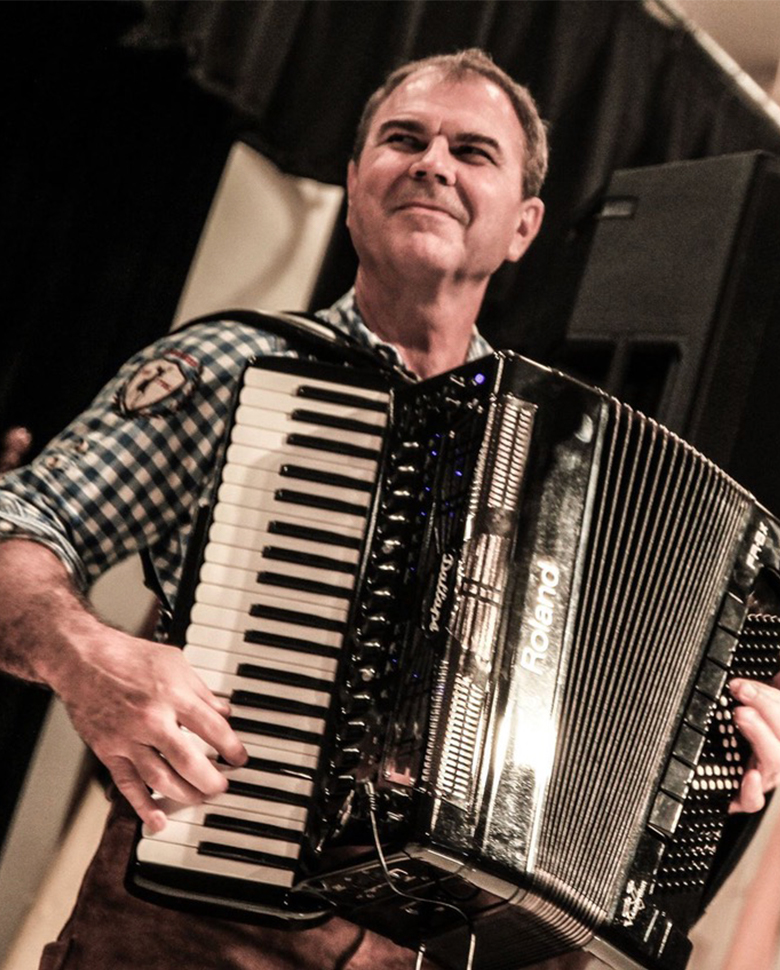 Meet John Kolbrich (Hans)! John co-founded the Europa Band along with Milan Dvorecky (Primash) back in 1994. He has been on the forefront of modern accordion technology dating back to the 70's with the Cordovox and other early electronic instruments..
He currently plays an awesome Bugari Evo all Digital Reed-less modeling accordion, a Concerto acoustic/digital accordion (Accordion's International), Reed-less modeling accordion. John covers the group with right hand accordion, keyboards, and left hand electric bass, tuba, etc. John also sings lead on most of the German tunes Europa performs, as well as some features on Trumpet.
John's whole life has revolved around music since he was 6 years old! After a 20 year career in sales and marketing of electronics and computer based systems, he founded 3 music schools in 2004 in the Orlando area now with over 60 teachers. John's son Philip, and past drummer of Europa, co-manages the schools and his daughter, Julianna who also sings with the band occasionally, helps at the music school teaching and working the front desk, it's a musical family for sure!…
John along with Milan have had a long time passion to bring the best in German themed music and Gemütlichkeit to millions of fans across the country through their annual 40 night Oktoberfest Tour and year round performances celebrating anything with a German theme.
Meet Milan Dvorecky! Milan loves his black Fender Strat guitar… he's been playing it since Europa was formed back in 1994. Still sounds, and feels just as great as the day he got it! Coupled to a Fender Mustang III Modeling Amp, the sound is amazing!
Milan is originally from Bratislava, Slovakia where he grew up playing music most of his life. After fleeing the Iron Curtain country, he came to Cleveland, OH in the early 80's. Later relocating to Orlando, FL where he performed for many years at Disney's EPCOT Center German Pavilion. Milan was the co-founder of the the Europa Band and
doubles on Violin and Lead/Harmony Vocals.
His Genre is everything from Classical Violin to Carlos Santana guitar!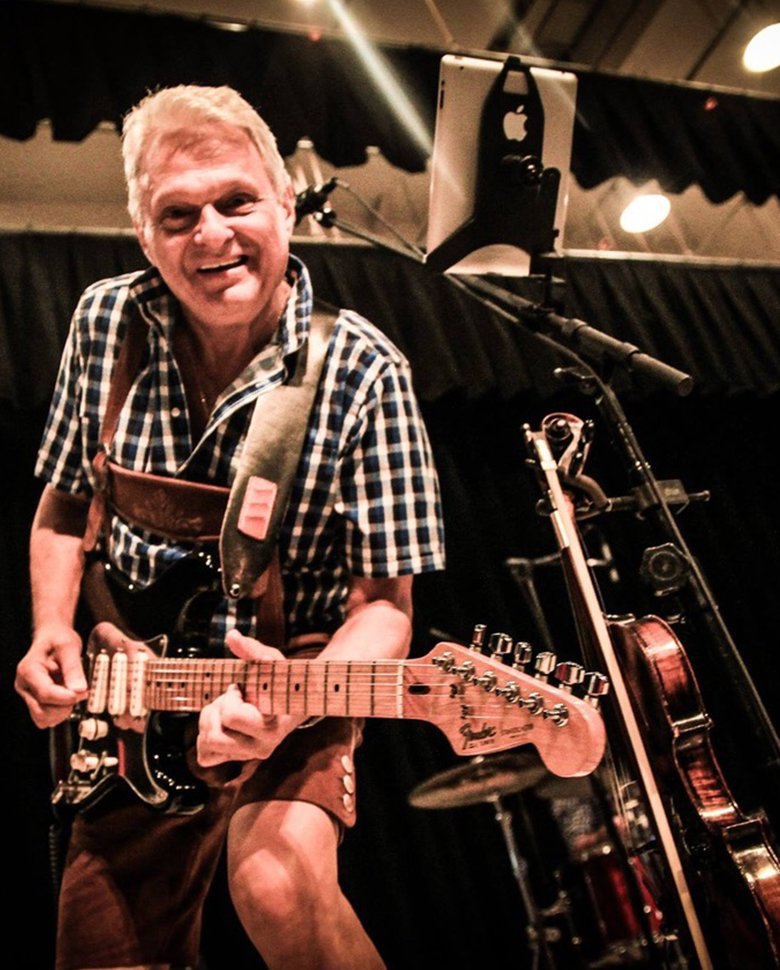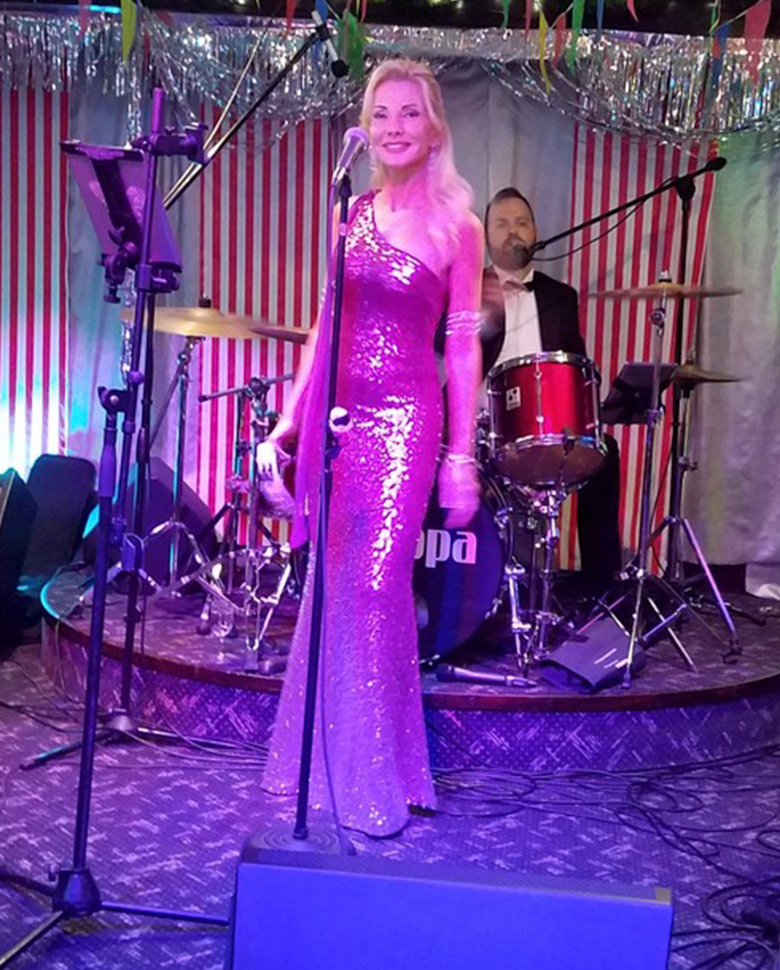 Meet Marianne Cathomen. Marianne joined the band in 2015 as a lead singer. Marianne Cathomen grew up in Davos, Switzerland. Her father was a professional  musician, and she started singing and performing with him together as a child.
Her charming and passionate stage presence, as well as her warm and strong voice, fascinated her audience then and now, with popular music, folk and oldies. In 1998, through a former musician friend and now producer, she started her professional career as a solo-ˇsinger. Shortly afterwards in 2001 she won the international Grand-ˇPrix of Folk Music in Vienna.
This high rated European singing contest was her springboard fora very successful international and long lasting career. She was a frequent guest star in all of the most famous TV and radio shows, like "Musikantenstadl" or "Krone der Volksmusik" etc. all over Europe! Her passionate and professional stage presence during her TV and live concerts inspired her audience over and over again. She was one of the most popular singers and media personalities during her fourteen years of professional career, producing eight albums with beautiful and emotional songs, partially written and composed by the singer herself (her Grand-ˇPrix song was sold over a quarter million times).
Meet Adam Dvorecky, Europa's long time and current drummer. Adam lays down a great groove for Europa and provides back up and some lead vocals. Adam is also a Schuhplatter and performed from age 9 to 18 regularly with the Schuhplattler Gruppe Alpenrose in Orlando. He still dances during Europa Oktoberfest performances….
When Adam is not sitting behind the drums, he teaches over 40 music students on piano, drums and percussion at The Avalon School of Music and East Orlando School of Music.. Adam has been playing music his whole life starting with pots and pans on the kitchen floor at age 3 (typical drummer!) He studied classical piano first and then added drums due to his rhythmic urges! Adam currently plays on a great set of Sonar Drums with Zildijan Cymbals.
Playing all styles of folk, pop, rock and jazz, Adam is a solid drummer and is the key to driving the Europa sound!