The Europa Band Live! 
check out our live videos
The Europa Band has a very active performing schedule, with interactive events. Take a look at some of highlights and fun we have on the road.
The Europa Band was founded in February 1994, by Hans (John) Kolbrich & Milan Dvorecky in Orlando Florida. The Band has evolved into a nationally acclaimed group with a strong following of fans ages 5-95 from Montana to Miami and California to New York! Their largest performance venue is at the City of Orange, California's International Street Fair that has average attendance of 700,000 people over the 3 day Labor Day Weekend. They have performed to a wonderful and dedicated fan base there for 17 years in a row!
The Europa Band has a very active performing schedule of over 60 performances a year including a 35 date Oktoberfest tour, plus many Festivals, Hofbrau Beer Gardens, and Club Events from Orange County, CA to Miami, FL., Hershey PA to Mt. Angle OR. Europa specializes in German music for Oktoberfests & German Mardi Gras (Fasching/Karneval), Czech-Slovak Festivals, and general European Ethnic Club and International Night Events.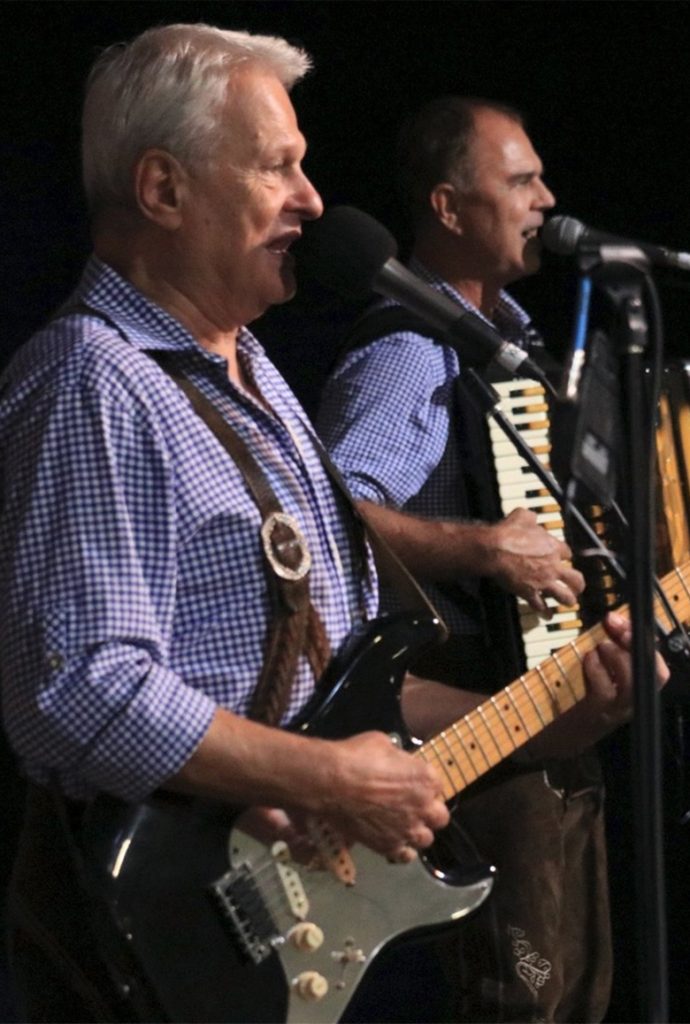 Our upcoming concerts and tours
Get more information on our upcoming events. See The Europa Band live in concert near you!
Central Florida Accoridion Fest 2023 – German American Club
German American Society of Central FL Fasching Masken Ball
Casselberry FL  | 7-11 PM
German American Society of Central FL – Vienna Nights
Casselberry FL  | 7-11 PM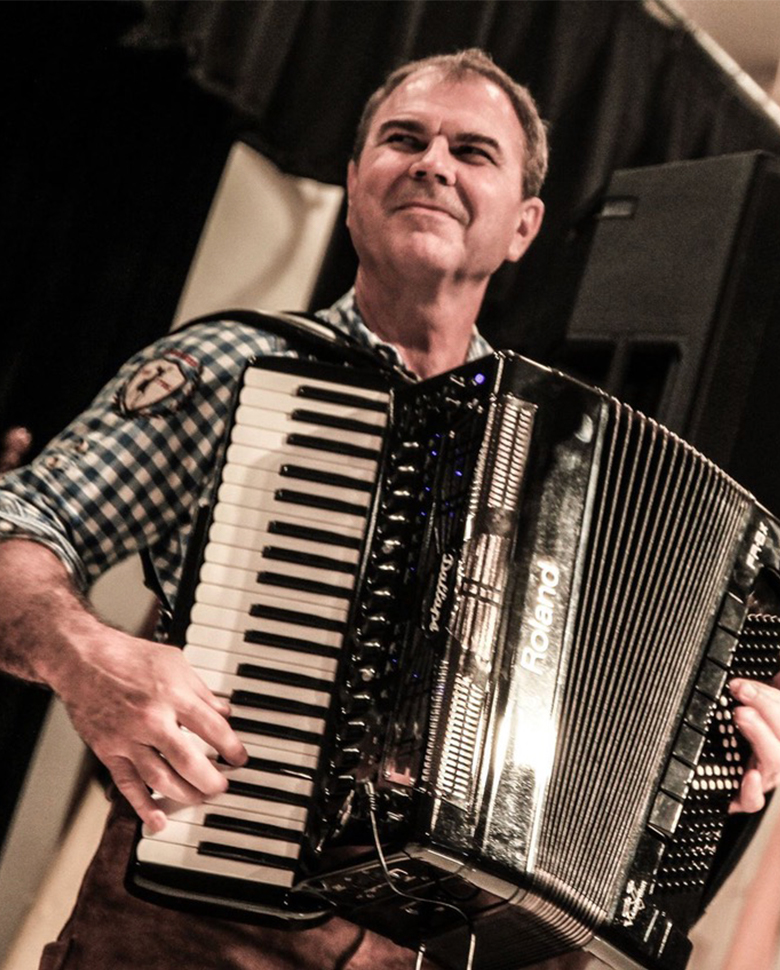 Meet John Kolbrich (Hans)! John co-founded the Europa Band along with Milan Dvorecky (Primash) back in 1994. He has been on the forefront of modern accordion technology dating back to the 70's with the Cordovox and other early electronic instruments. John covers the group with right hand accordion, keyboards, and left hand electric bass, tuba, etc.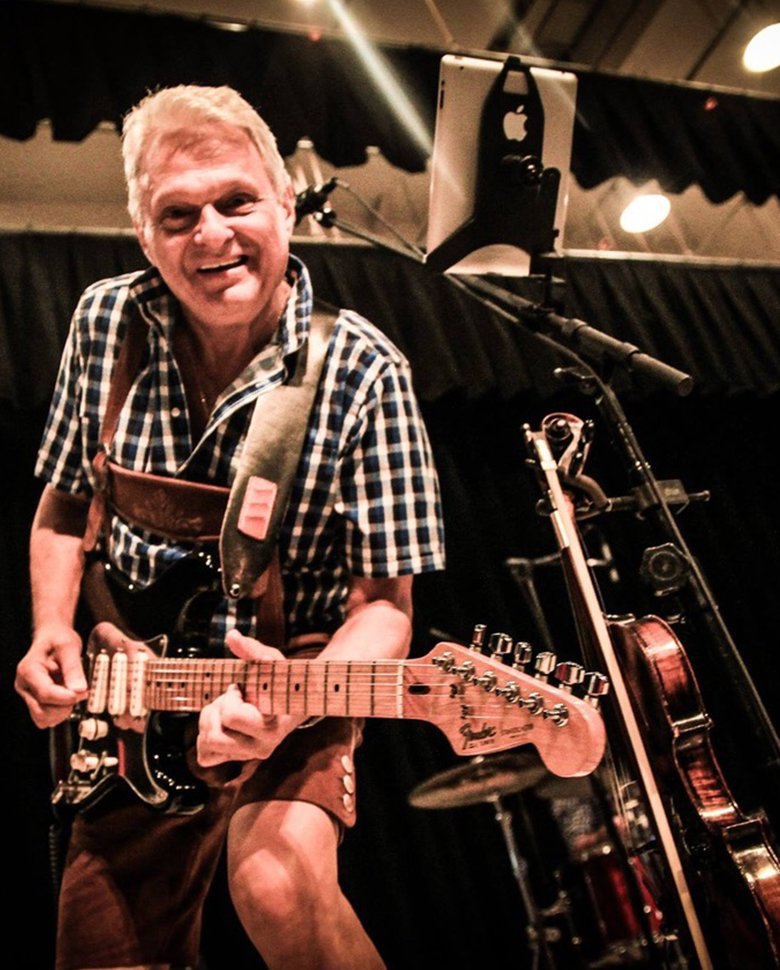 Meet Milan Dvorecky! Milan loves his black Fender Strat guitar… he's been playing it since Europa was formed back in 1994. Still sounds, and feels just as great as the day he got it! Coupled to a Fender Mustang III Modeling Amp, the sound is amazing! Milan is originally from Bratislava, Slovakia where he grew up playing music most of his life.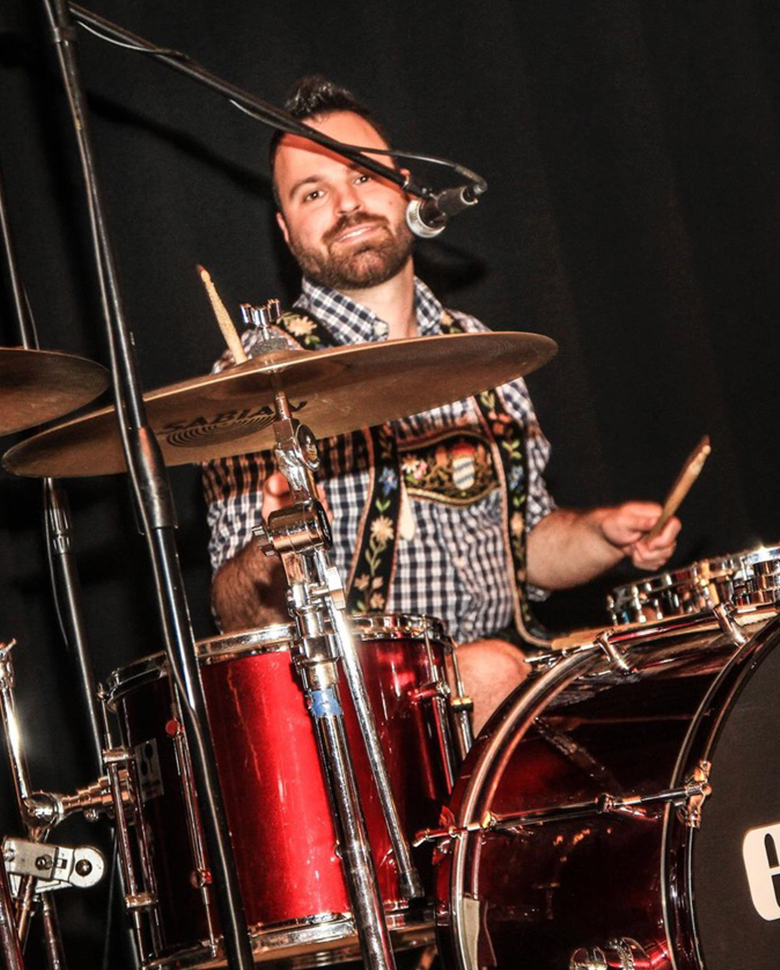 Meet Adam Dvorecky, Europa's long time and current drummer. Adam lays down a great groove for Europa and provides back up and some lead vocals. Adam is also a Schuhplatter and performed from age 9 to 18 regularly with the Schuhplattler Gruppe Alpenrose in Orlando. He still dances during Europa Oktoberfest performances….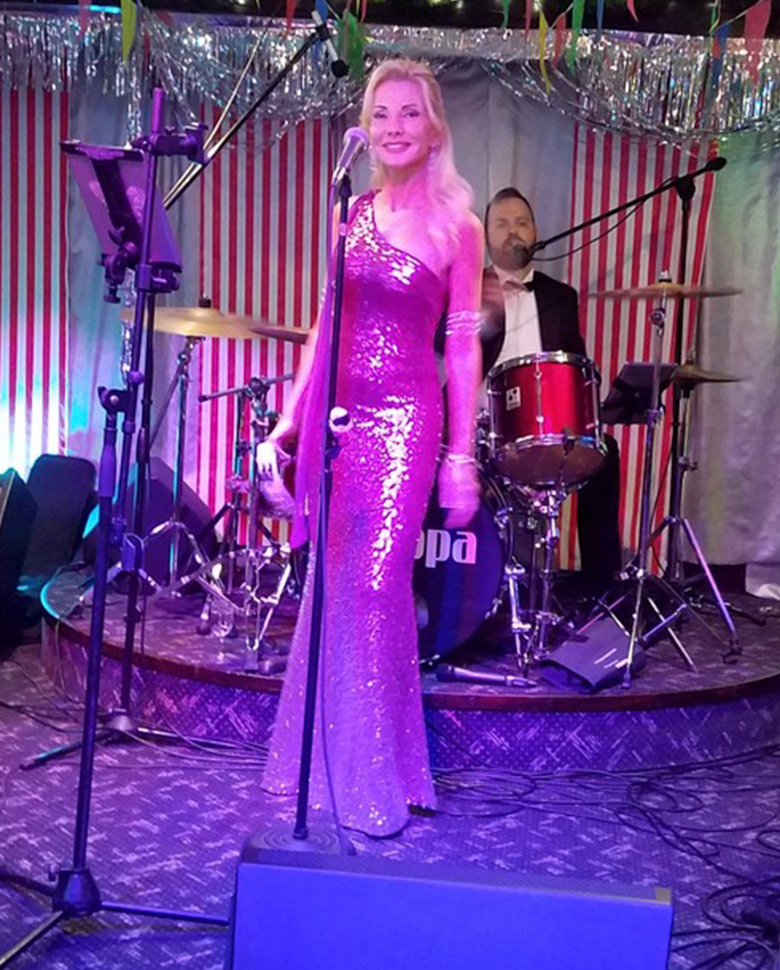 Meet Marianne Cathomen. Marianne joined the band in 2015 as a lead singer. Marianne Cathomen grew up in Davos, Switzerland. Her father was a professional musician, and she started singing and performing with him together as a child. Her charming and passionate stage presence, as well as her warm and strong voice, fascinated her audience then and now, with popular music, folk and oldies.